Are They Twins Or Is It The Same Man???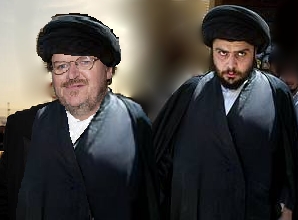 Allegedly the man on the left is whack job nut case douche bag Michael Moore and the man on the right is terrorist nut job Muqtada Al-Sadr.
I think perhaps it is the same man. What do you think?
Thanks to Ken for the picture.
SlagleRock Out!

Posted by SlagleRock at July 6, 2004 07:45 AM