Ten Year Anniversary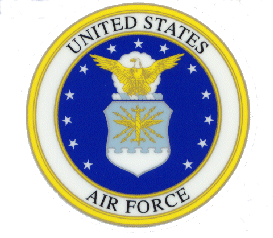 Well, today is the big day. On this day in 1994 I was sworn in to the United States Air Force as an Airman Basic (E-1). I started basic training yesterday or so it seems. I can't believe that I have been in the service for 10 years. It barely seems possible that it has been 10 years since I sewed on my first stripe.
I have to admit though, when I look back it has been one hell of an experience. Besides training me in Law Enforcement and Security as a Security Policeman the AF has afforded me the opportunity to lateral train into Combat Arms, my present job.
I have been to more countries than I ever could have imagined as a kid. I have been to England, Italy, Germany, France, Saudi Arabia, Qatar, Kuwait, Iraq, United Arab Emirates, Bahrain, Cuba, and have made numerous pit stops in other locations throughout Africa. I also lived in Japan for two years.
I spent my first five years working in Law Enforcement and Security (Primarily in Law Enforcement). I have spent the last five years working in Combat Arms. My present duties range from teaching small arms marksmanship to performing maintenance and modification of AF small arms.
I am or have been certified on a nearly endless list of weapons:
The M-16, M-16A1, M-16A2, M4 Carbine, M-60 Machine Gun, M-249 Squad Automatic Rifle, M-240 Medium Machine Gun, M870 Shotgun, M12 Shotgun, M500 Shotgun, UZI, MP5, M9 (Beretta 9mm), M11 (Sig Sauer 9mm), M203 Grenade Launcher, LAW (Light Anti-Tank Weapon) Rocket, M2 (Browning .50 Cal Machine Gun), M29A1 (81mm Mortar), Claymore Mine, Hand Grenades (All types from high explosive to smokes and simulators).
In addition to being certified to carry these, I can certify others. I am also certified to perform all maintenance (gunsmithing) functions.
I wouldn't trade my experiences for anything else in the world. While from time to time I share experiences and I am sure that I will share my experiences from my next temporary duty or deployed location there are other memories that are mine and mine alone and yet other memories I just don't care to talk about.
Well, as of today I am 1/3 of the way through my career. That's right, I have every intention of staying in as long as the AF will have me which could be as long as 30 years. My goal is to one-day reach the rank of Chief Master Sergeant (E-9). While only a small percentage of the enlisted structure make it to this level, I believe that I will one day be ready for the level of responsibility of a Chief.
I remember the day I left home for basic training. We were driving to the MEPS (Military Entrance Processing Station) and my Father (Sitting in the back seat) told me how proud he was of my desire to serve our nation and how proud he would be to see me in the uniform he wore just 20 years before. He told me that he would be proud no matter what came of my AF career as long as I gave it my best.
Well I did, I have, and I will continue to do so as long as I can. When I received Honor Graduate in Basic Training, I said it was for my Dad. When I received Distinguished Honor Grad at the Police Academy, it was for my Dad. When I received Honor Grad at Air Base Defense School, it was for my Dad. Four years later when I re-trained into Combat Arms and once again received Honor Graduate, I said it was for my Dad.
When I said it is for my Father, I meant that in honor to the upbringing I received. It was my Father that impacted my life most in molding me into the Father, Son and Airman that I am today. We continue to talk almost daily and whether he realizes it or not he continues to guide me.
I am sure there are times that he thinks he was too hard on me, or perhaps he wasn't or couldn't do enough for me, but I say he couldn't have done it any better. If it weren't for the values I learned as a child and the respect for our country and our way of life that I learned I wouldn't still be in the AF today.
So, Dad (Sgt/E-4, USAF) I guess you are one of the key people that I should thank for the life I am so grateful to have and the love of the Air Force and the United States that guides me in my life.
Thank you to everyone who has supported me in my career and whom will continue to do so. Thank you to everyone who reads my ramblings and motivates me to continue to share my thoughts on everything imaginable.
14 December 2004. 10 Years United States Air Force
SSgt SlagleRock Out!






Posted by SlagleRock at December 14, 2004 10:00 PM