Hillary Demands Respect - and Gets It? Well, sort of . (The Things They Make Us Do Against Our Will, LOL)
As they say a picture is worth a thousand words, well this one is worth a million: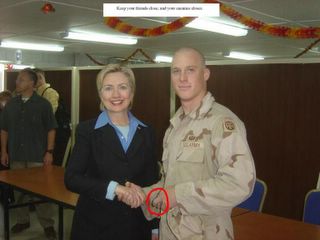 H/T to the Chief for the picture and to the Soldier who so wisely chose to cross his fingers.
SlagleRock Out!






Posted by SlagleRock at March 27, 2005 01:11 AM