Fallen Heroes
I am sad to inform you that two more of my brothers in arms have retired to the great airfield in the sky. On 22 January 2006, Security Forces and the Air Force lost two more of the best. I know TSgt Norton and SSgt McElroy will be two of Heavens greatest Gate Guards!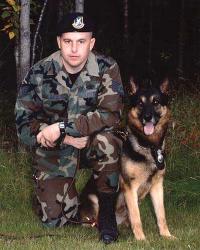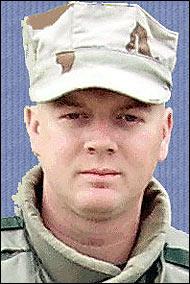 Tech. Sgt. Jason L. Norton, 32 (left) and Staff Sgt. Brian McElroy, 28 (right) were assigned to the 379th Expeditionary Security Forces Squadron.
They were both on Temporary Duty (TDY) in Iraq. Both were members of the 3rd Security Forces Squadron, Elmendorf AFB, Alaska.
Both TSgt Norton and SSgt McElroy were killed when their Humvee struck a roadside bomb and detonated the device. Officials say the Improvised Explosive Device (IED) was the equivalent of a 122mm artillery round. A third unidentified Airman, serving as the gunner in their vehicle was blown clear of the vehicle and suffered only "minor" injuries.
McElroy and Norton had been in Iraq about three months. Their deaths Sunday made them the 10th and 11th airmen to die in Iraq since the invasion, and among four to perish since the Air Force began providing troops for convoy escort duty 11/2 years ago.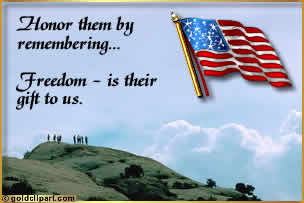 For what it is worth TSgt Norton and SSgt McElroy will always have SlagleRock's respect. I will never forget your names or what you have done for this country.
The flag once again flies at half-mast here at the Slaughterhouse. I ask of all my readers that you please keep the families and friends of these brave men in your thoughts and prayers.
Sgt's Norton and McElroy I salute you...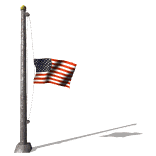 lagleRock Out!






Other information about these brave young heroes:
Alaska Daily News (Second Story)
Posted by SlagleRock at January 30, 2006 08:54 PM | TrackBack